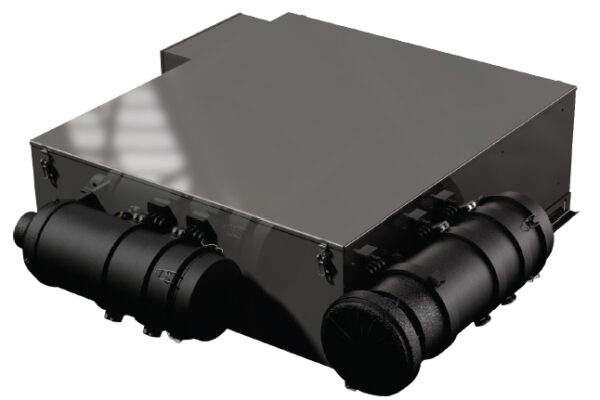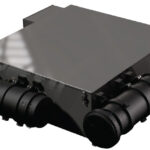 P-8000m
The Polar 8000M cleans & purifies the air you breathe. Designed for people on the move, it's well suited for multiple applications from small mobile equipment environments to large transit cabins.
The P-8000M unit is a standalone air purification system that can be incorporated into your existing HVAC heater and air conditioning unit. The P-8000M can be tailored to fit any application.
The three stage Ultra Air P-8000M draws air from the interior & exterior of the vehicle through first stage Sy-Klone HEPA filtration. The combined air then passes through an Ultra HEPA purification filter and is sterilized by Ultra Violet light before returning as clean purified air to the cabin.
Description
Manuals & Documents
Description
Features:
Stainless Steel Construction
Available in 12-24Vdc, 120-240Vac 1PH, 200 – 575 Vac 3 PH 50/60Hz
800 CFM (1360 M³/h) Brushless Process Blower
Sy-Klone Hepa 99.97% @ < 0.5 Microns Pressurization & Recirculation System
Ultra Hepa filter 99.99% @ < 0.3 microns
Ultra Violet Air Sterilization UVC 254nm /UVV 185n
Optional Cooling & Heating Add-ons:
Air Conditioning Copper/Copper Anti-Microbial Evaporator 24,000 Btu's (7 kW)
Glycol Heating Copper/Copper Anti-Microbial Heater Core 30,000 Btu's (8 kW)
Electric Heating 2kW@120 Vac, 4kW@240 Vac 1 Ph or 200 – 575 Vac 3 Ph
Remote Floor or lower Area Air Transfer Blower to aid in Air Circulation