HVAC and Mobile Equipment Heating and Cooling Solutions
Polar Mobility Research has specialized in supplying heating, air conditioning and air filtration solutions to the heavy construction industry for over 40 years. We provide heating and cooling units for heavy mobile equipment from highway trucks, to mining machinery, to commercial transport refrigeration vehicles.
Featured Heating and Air-Quality Products



ULTRA AIR P-8500

Emergency HVAC Heater A/C

Designed for Mobile Emergency Field Hospitals/Military Command Centers, Temporary Buildings, Tents where Clean, Purified, Conditioned Air is a must!
ULTRA AIR P8000m

Purification Systems
The Polar 8000M cleans & purifies the air you breathe. Designed for people on the move, it's well suited for multiple applications from small mobile equipment environments to large transit cabins.
Polar CF2

Heated Pressurizer

Fresh Clean Heated Air Delivered to the Cab in a Positive Air Flow. The Pressurized Cab Keeps Dust OUT
P-1360-S-21HC

High-capacity Air-conditioning

Industrial grade split system includes Polar wall-mount digital thermostat controller, standard 50 ft. or 15 m copper line kit, wiring harness condenser to evaportator and more …
P-5250-21HC

High-capacity air-conditioning

Through wall unit includes: Polar Wall Mount Digital Thermostat Controller with 20 Feet (6 Meters) Harness, Refrigerant R-134a with POE OIL, 200/240 Vac 3Ph or 440/480
Vac 3Ph 50/60Hz Available. Learn more …
P-9977

24VDC Rooftop Heater / AC

Heavy Duty, High Capacity A/C unit for use in Oil Field, Mining, Military and Off Road heavy equipment and much more! Built to last, and designed to eliminate operator fatigue by creating a comfortable cab environment!
About Polar Mobility Research
Your Mobile Equipment Heating and Cooling Experts.
At Polar Mobility, we provide heating, cooling and clean air solutions for mobile equipment. We focus on industries that operate in extreme conditions while supplying products to transportation industries as well.  What systems do we provide you with? Air conditioning, transport refrigeration, ventilation and heating systems.
Within heavy-duty environments such as construction, mining and military there are many health risks due to the quality of air around the workers. We have solutions for environmental problems and know how to protect operator health along with equipment engines, turbos and HVAC systems. Let us help you work efficiently and keep costs down.
Our many mobile solutions are built for the following:
Cab comfort
Reducing operator exposure to harmful particulates
Transportation of products without them spoiling
Increased air filter life for your equipment
Idle reduction and sleeping comfort for highway vehicles
Transportable heating and cooling solutions
We work with a variety of world-renowned, trusted brands.
Kingtec
RedDot
DTAC
Trans/Air
Hot Start
Eberspächer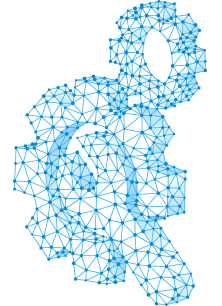 If you can't find what you need or want, our skilled technicians can build a product specific to your requirements.
Polar Mobility can design and manufacture custom solutions for you. Contact us today.

Keep it cold
Industrial Cooling Solutions
Whether you need to keep products cool or your work environment comfortable and safe, you can call Polar Mobility. Our transport refrigeration solutions and mobile air conditioning systems are ideal for all your equipment from heavy-duty industrial to food suppliers. Our HVAC units are designed to operate in extreme heat and withstand the demands of your industry. Avoid operator fatigue and maintain air quality inside your vehicle with Polar Mobility's cooling systems.
LEARN MORE
Keep it hot
Industrial Heating Solutions
Do you work in frigid temperatures? Not to worry! We have the heating solution to the complications of extreme cold on your worksite. Keep your machinery working at full capacity and avoid frozen fuel lines with dependable engine start-ups. Your operators will stay warm while efficiently completing tasks. Choose from a variety of heating options from fuel-fired and fuel & fluid heat to glycol or air heat. We even offer electric heating. Polar Mobility can keep your business running and increase productivity.
LEARN MORE
Since 1981
Founded in 1981 to provide Research and Development assistance to Canadian and US Military Mobile Equipment Operations in the High-Cold Canadian Arctic.
We Solve Problems
We don't shy away from difficult problems, we design and innovate solutions for them. Need a custom solution? Just ask!
We Service & Repair Worldwide
If we make it, we service it. Around the corner and across the globe, Polar's commitment to product quality and effeciency is unrivaled.
Reduce Expensive Down-Time
Whether your focus is operator health and comfort or equipment functionality, we can handle it!