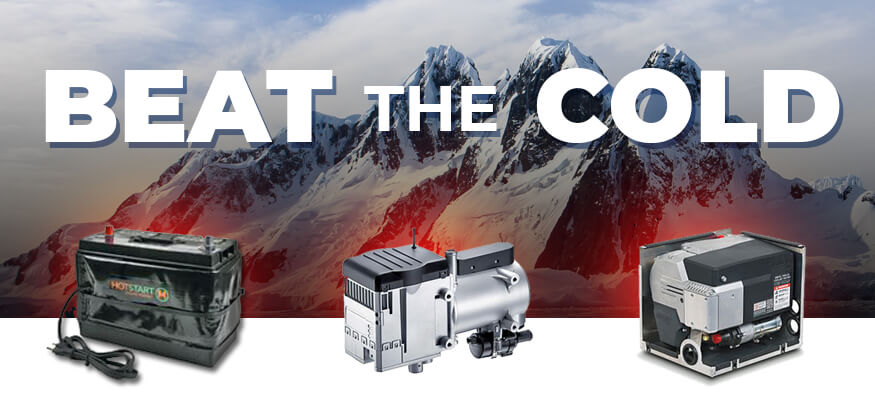 When you are unable to rely on the weather, you can rely on Polar Mobility's mobile equipment heating solutions.
The weather may not always be on your side, but Polar Mobility's mobile equipment heating solutions always are. Designed and engineered to withstand the harshest climates, our mobile heaters are resilient, ensuring every piece of equipment, from highway trucks to mining gear, keeps running. In sectors like mining, excavation, and construction where every minute counts, the right heating isn't an option; it's a mandate.
The backbone of industries such as mining, excavation, and construction is their machinery. For these machines to perform seamlessly, optimal heating is crucial.
Diverse Heating Solutions for Diverse Needs
From electric-powered heaters to fuel-fired units, and choices ranging from back wall installations to rooftop units, we've got it all. And while machinery efficiency is our primary goal, we haven't forgotten the human element.
Warm and operational equipment provides a comfortable work environment, enhancing employee morale and productivity. A safe workforce ensures quality work, timely outputs, and overall project efficiency, reducing costly downtime.
At Polar Mobility, we provide only the top names in mobile heating solutions, including Espar/Eberspacher heating equipment and Proheat heating equipment. Choose from different heating solutions, including:
Fuel-Fired Heaters – Fuel-fired heaters are robust heating systems that use various types of fuels, such as natural gas, propane, or diesel to generate heat. These cost-effective heaters are commonly used in industrial and commercial settings to warm spaces efficiently.
Fuel & Fluid Heat Exchangers – These heating units are designed to transfer thermal energy between two fluids, one of which is typically a fuel. Fuel and fluid heat exchangers optimize energy usage by harnessing heat generated from fuel combustion to heat other fluids, making them vital components in numerous applications.
Glycol to Heat Exchangers – These systems are specialized devices that efficiently transfer heat between glycol-base solutions and other mediums. These exchangers are crucial in applications like refrigeration and cooling systems, where glycol is used as a heat transfer fluid to regulate temperatures and prevent freezing in extreme conditions.
AC Electric Heating – AC electric heating systems utilize electrical resistance to generate heat. These systems are known for their precision and versatility, often used in underfloor heating for equipment cabins, radiant heating panels, and HVAC systems to provide comfortable and energy-efficient warmth.
The Polar Mobility Difference
At Polar Mobility, we prioritize both machinery and the people operating them. We understand the challenges of extreme weather, and we provide solutions that not just meet but exceed industry requirements.
Our team is experienced across diverse sectors, including mining, transportation, mechanical engineering, construction, municipalities and military applications. We focus on delivering solutions that ensure the safety and comfort of your workforce,r regardless of the weather conditions or environmental obstacles of your industry.
If you can't find what you're looking for, we can custom design, manufacture, and assemble a mobile heating solution for your heavy-duty equipment or application. Our team is here to help you stay operational, efficient, and warm.