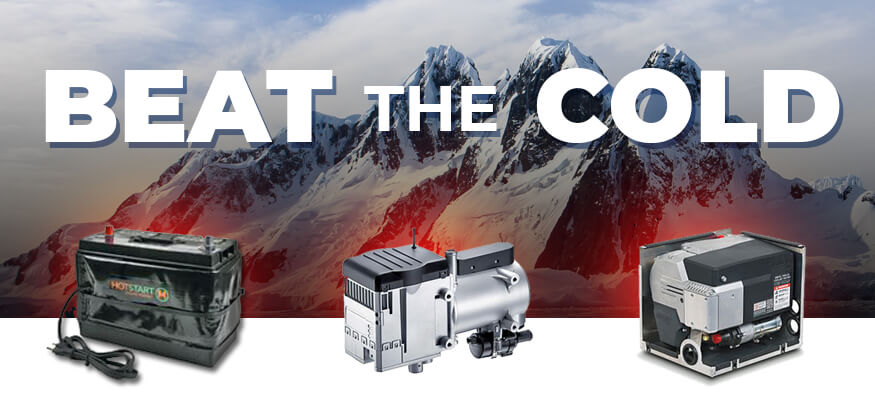 When you are unable to rely on the weather, you can rely on Polar Mobility's mobile equipment heating solutions.
Mobile heaters can be used in frigid winter temperatures on any piece of equipment from highway trucks to mining equipment. Mining, excavation and construction are some industries that rely heavily on equipment to be working. For proper working conditions, equipment must be heated correctly.
How do mobile heating units keep heavy equipment working?
Immersion elements, heating pads and externally forced circulation heaters keep the fluids in machines at ideal operating temperatures. Polar Mobility has a variety of heating equipment options for your heavy duty and off-road equipment. Do you need fuel and fluid or glycol to air heat exchangers? No problem, we've got you covered.
Why is it important for heavy machinery to operate during intensely cold weather?
With heat comes the ability to work continuously, without loss of operations. Jobs need to get done and operation costs kept low for your business to succeed. Too much downtime means loss of money. Keep your equipment running smoothly and your employees comfortable.
Polar Mobility can provide you with a variety of heating units. 
From Electric to fuel fired, and backwall to rooftop units, whatever you need to stay working in difficult weather, we have it. Keep your workers happy by providing them with a warm environment to operate in. When your employees are happy, they are more likely to produce quality work in a timely matter and stay on the job. Lower employee turnover helps you turn a profit by saving on costly and time-consuming training.