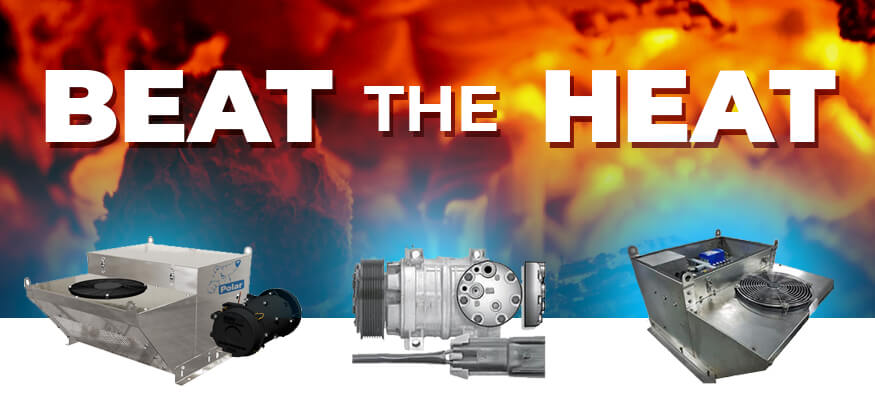 Do you need heating, ventilation and air conditioning for mobile equipment?
Polar Mobility wants to guarantee your comfort. When you spend long hours in construction, mining or other heavy-duty construction on hot summer days, you need some relief from extreme temperatures. Without proper air conditioning, you could fall victim to heat stroke and dehydration leading to an OH&S issue.
Mobile equipment air conditioning HVAC units do not only heat but cool or provide a combination of both. Polar Mobility offers units specifically designed for rough environments. Low maintenance units, a digitally controlled series and heavy-duty stainless-steel construction of our HVAC units keep your machines and workers operating at the same time.
When you need a high capacity unit to operate in temperatures rising to 50 degrees Celsius, Polar Mobility can provide one. Our goal is to help you eliminate operator fatigue and discomfort.