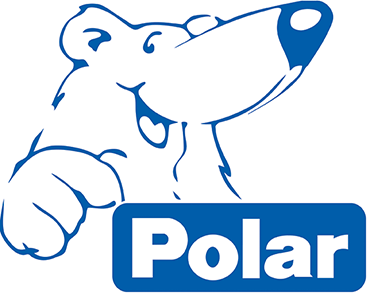 Meet Yogi, our polar bear.
Yogi has been with Polar Mobility since its early days in 1981. Why do we have a polar bear as our company logo? He is our connection to the Arctic which is where we began our journey. Polar Mobility started by providing research and development assistance to Canadian and US Military Mobile Equipment Operations in these snow-covered lands.
4 years later, in 1985, our company grew into a supplier of heating, air conditioning and air filtration solutions to heavy construction, forestry, military, oil field and mining clients. Our focus is on operator health and comfort while providing solid equipment functionality.
Our mobile equipment uses some of the best technologies in the world and guess what?
We deliver globally.
We pride ourselves on innovation and effective solutions.
Whether you are working in weather of 50 above Celsius or -60 below, we can reduce your expensive downtime and operating costs. We assist a multitude of industries including mining, transportation, mechanical, construction and military.
We hold strong relationships with our clients and business partners. You are the key to our business and we are focused on solutions that will positively impact your working environment. No matter what type of harsh weather conditions or environmental challenges you may come into contact with, we can provide solutions. Integrity is prominent in everything we do.
Do you want something that is not currently on the market? No problem.
Specializing in custom design, manufacturing and assembly of systems for heavy duty environments, our talented team can supply what you need.* Contact us today so we can work together to get your equipment running smoothly while keeping your workers health in mind.
*Disclaimer: Polar is not a practising engineering firm, however when required outsources licensed engineers or engineering firms for actual engineering compliance.
Looking for pictures?
We've created a nice gallery page to show you some examples of what we can do! View image gallery.

Why choose Polar?
Leaders in mobile industrial heating & cooling solutions.
Since 1981
Founded in 1981 to provide Research and Development assistance to Canadian and US Military Mobile Equipment Operations in the High-Cold Canadian Arctic.
We Solve Problems
We don't shy away from difficult problems, we design and innovate solutions for them. Need a custom solution? Just ask!
We Service & Repair Worldwide
If we make it, we service it. Around the corner and across the globe, Polar's commitment to product quality and effeciency is unrivaled.
Reduce Expensive Down-Time
Whether your focus is operator health and comfort or equipment functionality, we can handle it!