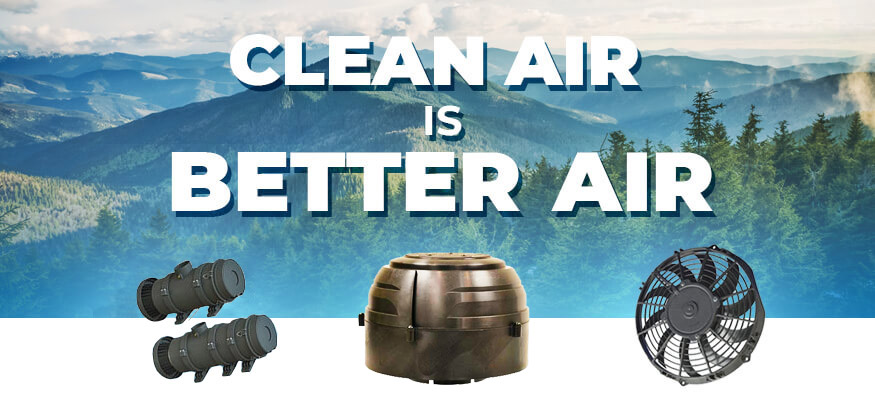 Have you ever considered the air quality you and your employees breathe while on the job, and the effects it has on your body?
Polar Mobility can help protect your lungs from inhaling unhealthy amounts of dangerous and toxic chemicals. How is this possible? Installing quality air solutions for heavy-duty equipment that are exposed to extreme pollution, lessening your health risks. Air Quality equipment can be installed on everything from mobile vehicles in the construction industry to heavy-duty mining trucks and beyond.
What is in the air of your vehicle's chamber, polluting your body through the ventilation systems?
Bacteria
Bio-Aerosols
Viruses
Toxic gases
Mould
Dust Mites
Mildew
Toxic chemical compounds
Carbon Monoxide
Nitrogen Oxide
Industries who use heavy-duty equipment have a higher chance of air pollution affecting their workers.
Two of the high-risk toxins emitted from machinery are nitrogen oxide and carbon monoxide. Other harmful chemicals workers of heavy-duty transportation units are exposed to are Volatile organic compounds (VOC) and Semi-Volatile organic compounds (SVOC). These chemicals may include gasses emitted from petroleum products, paints, solvents, pesticides and the like. If the chemical levels are not kept in check, they can exceed a healthy breathing level. Some of the diseases related to workplace air quality are:
Asthma
Cancer
Heart Disease
Respiratory illnesses
Do you work within the construction industry and deal with asbestos on a regular basis?
You need to be aware of the dangers of inhaling harmful debris. What are some of the signs and risks associated with asbestos?
Shortness of breath
Coughing
Permanent lung damage
Cancer
Our air quality solutions help protect the respiratory system of you and your workers by cleaning and purifying the air.
Cleaner air means less chance of you breathing in the fibres from asbestos and other VOC's. When fibres get trapped in your lungs often the damage has been done and you may be dealing with a lifelong illness.
Are you sick and tired of having to stop production because your equipment gets clogged with debris?
Installing quality filters and pre-filters will help improve productivity and reduce your downtime costs. Instead of paying your employees overtime to finish a job before the deadline or having to purchase new equipment, have Polar Mobility provide quality air solutions for you. Quality air solutions allow you to work for days without having to constantly clean out your machinery.
What are the quality air solutions Polar Mobility provides to filter out harmful pollutants? Click here to find out so you can save time, money and keep your employees healthy.