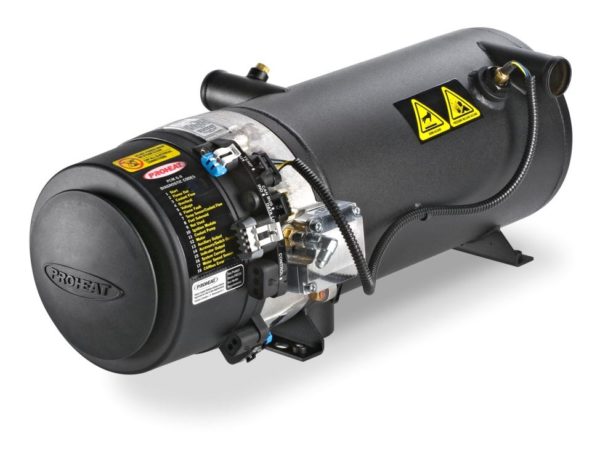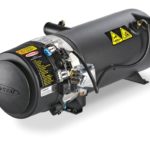 Proheat Dometic M-Series: M125 – 125,000 + BTU 24v Basic Heater GII PCM
The Proheat M125 offers an impressive 125,000 BTU output, making it an exceptionally robust cold-weather auxiliary heating system for heavy machinery. This diesel-powered heater efficiently warms the engine, ensuring rapid and dependable starts while reducing wear and tear on the engine. Moreover, the Proheat M-Series heaters possess ample power to provide extra interior warmth for the comfort of both passengers and drivers during the main engine's operation. Its design prioritizes accessibility and easy servicing, which aids in minimizing downtime. Additionally, the optional CAN Bus connectivity allows for seamless installation on vehicles that rely on the J1939 network standard.
Description
Additional information
Manuals & Documents
Description
The Proheat M125 heater is a cutting-edge heating solution designed to provide efficient and reliable warmth in various settings. Known for its versatility and exceptional performance, this heater boasts a sleek and modern design that seamlessly blends into any space. Equipped with advanced heating technology, the Proheat M125 heater offers precise temperature control and rapid heating capabilities, ensuring quick and consistent comfort.
125,000 BTU 24V
Diesel-powered coolant heater
Engine preheat reduces start-up wear and tear
Generates supplemental heat for hydraulics and operators
Optional control of an external coolant pump
Two-year parts and labour warranty
USB connectivity
Integrated diagnostic indicator
Dual-mode temperature sensor
Additional information
| | |
| --- | --- |
| Fuel Type | Diesel |
| Type | GLYCOL COOLANT HEATER |
| Power Rating | 36 Kw |
Sorry, no additional documents have been attached to this product/unit.
If you need assistance, or have any questions - we can help. Contact us today.