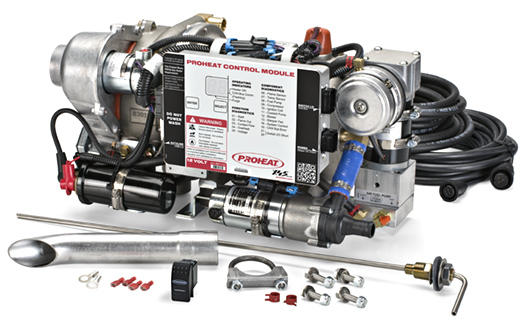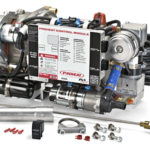 X-45, PROHEAT / DOMETIC 12 VOLT, STANDARD HEATER KIT
Proheat X45 Plus is a powerful, diesel-powered engine pre-heating solution for quick and reliable cold weather starting. An integrated pump circulates heated coolant to warm the engine block, making starting easier and reducing start-up engine wear. Proheat X45 Plus features an onboard control panel that displays heater status, while an optional digital timer for the cab adds convenient timer-based starting of the heater. Proheat X45 Plus can also direct heat to the truck cab for driver comfort while reducing fuel costs and emissions from unnecessary engine idling. With more than 20 years in the field, its rugged and field serviceable design has proven reliable in even the most extreme temperatures
Description
Additional information
Manuals & Documents
Description
The Dometic / Proheat X45 Plus is a powerful, diesel-powered engine pre-heating solution for quick and reliable cold weather starting. An integrated pump circulates the heated coolant to warm the engine block, making starting easier and reducing start-up engine wear.
Proheat X45 Plus features an onboard control panel that displays heater status, while an optional digital timer for the cab adds a convenient timer-based starting of the heater. Proheat industrial heaters like the X45 Plus provide direct heat to the truck cab for driver comfort and the engine for reliable cold starts.
This powerful mobile heater eliminates idling, reducing fuel costs and emissions and protects the engine, prolonging the life of your heavy equipment. The Proheat X45 features:
Quick and easy equipment installation
Optional programable 7-day timer for advanced engine start-up
Low fuel and electrical power consumption with only 4 amps of electrical power used
A low-flow, low-pressure fuel system for safe performance
Multiple safety shut-off features
On-board diagnostics and memory for easy download to a PC
Additional information
| | |
| --- | --- |
| Fuel Type | Diesel |
| Type | GLYCOL COOLANT HEATER |
| Power Rating | 13 Kw |
| Voltage | 12V |
Sorry, no additional documents have been attached to this product/unit.
If you need assistance, or have any questions - we can help. Contact us today.