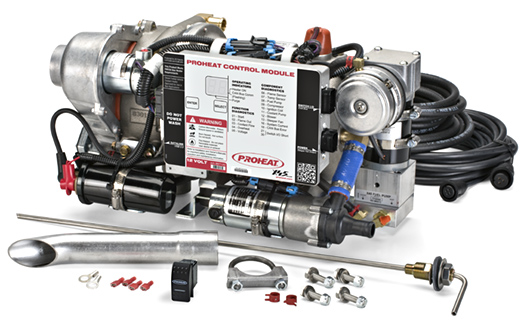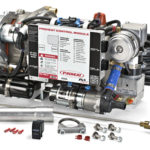 X-45, PROHEAT / DOMETIC 24 VOLT, STANDARD HEATER KIT
Proheat X45 Plus is a powerful, diesel-powered engine pre-heating solution for quick and reliable cold weather starting. An integrated pump circulates the heated coolant to warm the engine block, making starting easier and reducing start-up engine wear. With more than 20 years in the field, its rugged and field-serviceable design has proven reliable in even the most extreme temperatures.
Description
Additional information
Manuals & Documents
Description
Proheat X45 Plus features an onboard control panel that displays heater status, while an optional digital timer for the cab adds a convenient timer-based starting of the heater. Proheat X45 Plus can also direct heat to the truck cab for driver comfort while reducing fuel costs and emissions from unnecessary engine idling.
A must-have for any piece of heavy equipment, this unit ensures rapid and even heat distribution throughout your space. Its advanced features, efficient operation, and user-friendly controls make it the ideal choice for heating your vehicle.
With the X45 Proheat, you get:
Quick and easy equipment start-up
Preheat, standard, and anti-freeze modes
Low fuel and electrical power consumption
Low-flow, low-pressure fuel system for ultimate safety
Safety shut-off features
On-board diagnostics and memory
Easy integration into OEM systems
Aluminum diamond plate enclosure box
2-Year Parts and Labour Warranty (5 years on select components)
Additional information
| | |
| --- | --- |
| Fuel Type | Diesel |
| Type | GLYCOL COOLANT HEATER |
| Power Rating | 13 Kw |
| Voltage | 24V |
Sorry, no additional documents have been attached to this product/unit.
If you need assistance, or have any questions - we can help. Contact us today.