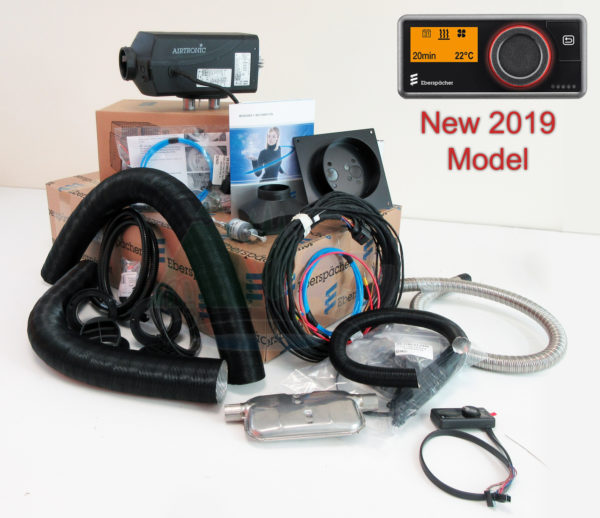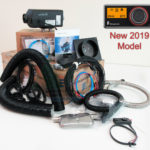 Espar / Eberspacher D2L AIRTRONIC S2 KIT 12V EZ-PRO,Eberspaecher
EBERSPAECHER / Espar Airtronic S2 D2L 12v Air Heater Kit,
With EASYSTART PRO CONTROLLER
Fuel type: Diesel
Voltage: 12 Volt
Max Power 2.2 kW
Eberspacher Part Number: 25.2721.05.0000.0Z / 25.2721.05.0000.0Z / 25.2721.05 0000.0Z / 25.2721.05.00.00.0Z / 25.2721.05.0000.0Z
Description
Additional information
Manuals & Documents
Description
As an all-weather heater, the Airtronic D2L Espar heater provides heat in temperatures as low as -46°C at altitudes of up to 9900 ft. This compact yet powerful heater produces a heat output of 2.2kW/7,500 BTU and combines brushless technology with an improved fuel pump piston for quiet operation.
An upgraded combustion chamber makes this mobile heater environmentally friendly, further reducing emissions and fuel consumption. The D2L Airtronic eliminates idling, reducing fuel costs and emissions, and protects the engine, prolonging the life of your heavy equipment. Espar heaters like the D2L Airtronic leads the industry in performance, price, and durability.
If you're looking for a reliable and economical mobile heating option, look no further than the D2L Airtronic. This Espar heater features:
A timer and thermostat that allows you to control the heat more precisely
A plug-and-play all-in-one kit that's easy to install
Same-line fuel system that requires no additional installation equipment
Integrated altitude sensors
Espar's EasyStartPro controller with detailed on-screen diagnostics
Compatibility with LIN, CAN, and S+ communication protocols
Additional information
| | |
| --- | --- |
| Fuel Type | Diesel |
| Type | AIR HEATER |
| Power Rating | 2 KW |
| Voltage | 12V |
Sorry, no additional documents have been attached to this product/unit.
If you need assistance, or have any questions - we can help. Contact us today.