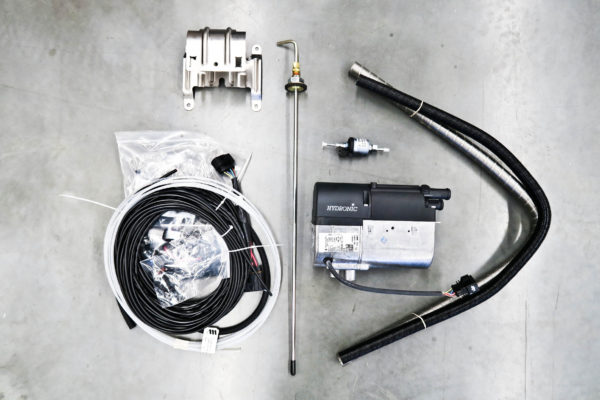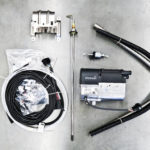 Espar / Eberspacher D5 SC HYD 24V Engine Heater
Espar / EBERSPAECHER Hydronic D5WSC Heater 24v
This heater is mainly used as a replacement for older systems. If you want to install a new system, we suggest you consider the new generation Hydronic Heater
Voltage: 24 Volts
Eberspacher Part Number: 25.2821.47.0520.0Z /CA-2147-20
Description
Additional information
Manuals & Documents
Description
This heater is mainly used as a replacement for older systems. If you want to install a new system, we suggest you consider the new generation Hydronic Heater.
The Espar/Eberspacher D5 SC HYD 24V Engine Heater is a high-performance heating solution specifically designed for engine applications. Engineered with excellence in mind, this heater delivers exceptional functionality and efficiency, ensuring optimal performance in cold weather conditions.
The D5 SC HYD 24V Engine Heater is compatible with a wide range of engines, making it suitable for various applications such as trucks, construction equipment, and more. This efficient and powerful heating solution provides fast and consistent heat output, fuel efficiency, and user-friendly operation, making it an excellent choice for maintaining engine performance in cold environments.
Installation of the D5 SC HYD 24V Engine Heater is straightforward, offering convenience with all the necessary components and clear instructions for a hassle-free setup. The user-friendly operation of this engine heater is facilitated by intuitive controls, allowing users to adjust the heating settings according to their specific needs.
Built with high-quality materials, the D5 SC HYD 24V Engine Heater ensures durability and long-lasting performance, even in demanding conditions. It is designed to withstand the rigours of engine applications, providing reliable heating throughout its lifespan.
The benefits of this powerful engine heater include the following:
Ensures quick and reliable startup, even in extremely cold temperatures
Protects the engine from cold starts, reducing wear and tear
Operates with impressive fuel efficiency, minimizing energy consumption and reducing fuel costs
Rapid heat output, enabling fast warm-up times
User-friendly operations with intuitive controls
Additional information
| | |
| --- | --- |
| Fuel Type | Diesel |
| Type | GLYCOL COOLANT HEATER |
| Power Rating | 5 KW |
| Voltage | 24V |
Sorry, no additional documents have been attached to this product/unit.
If you need assistance, or have any questions - we can help. Contact us today.